Baron-58 panel, Flight Controls
Yokes
The 10-mm plywood is used as a basis for yokes. The pieces of plywood and very rigid styrofoam are glued to the base for shaping. Then the whole thing is covered by epoxy putty and sanded. After that the yoke is painted by primer, sanded again ( several times if needed). Finally, it is painted by the white aerosol.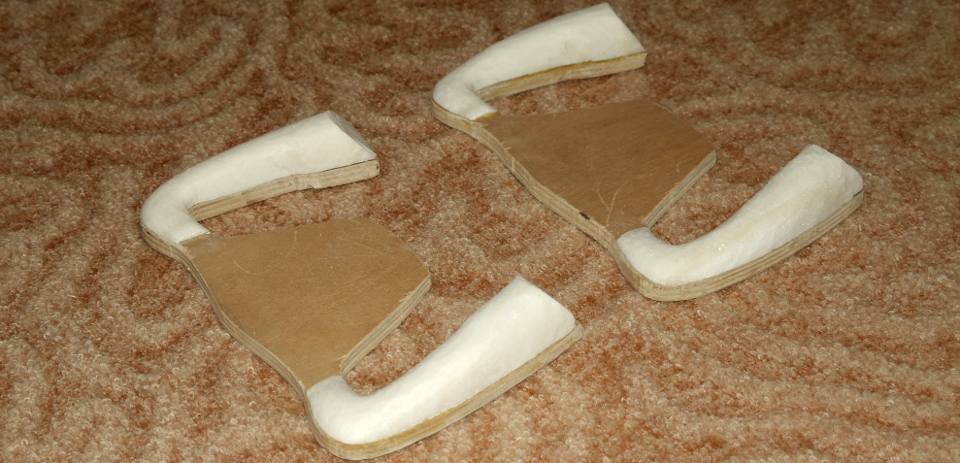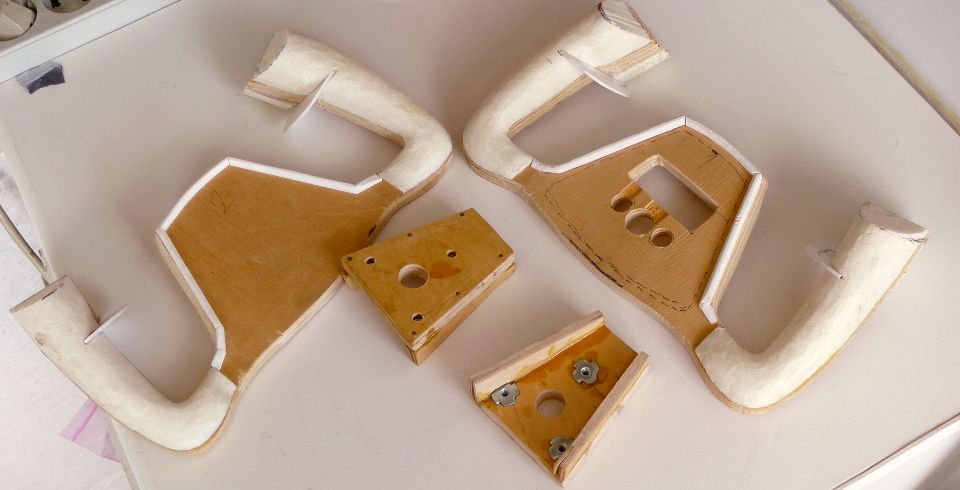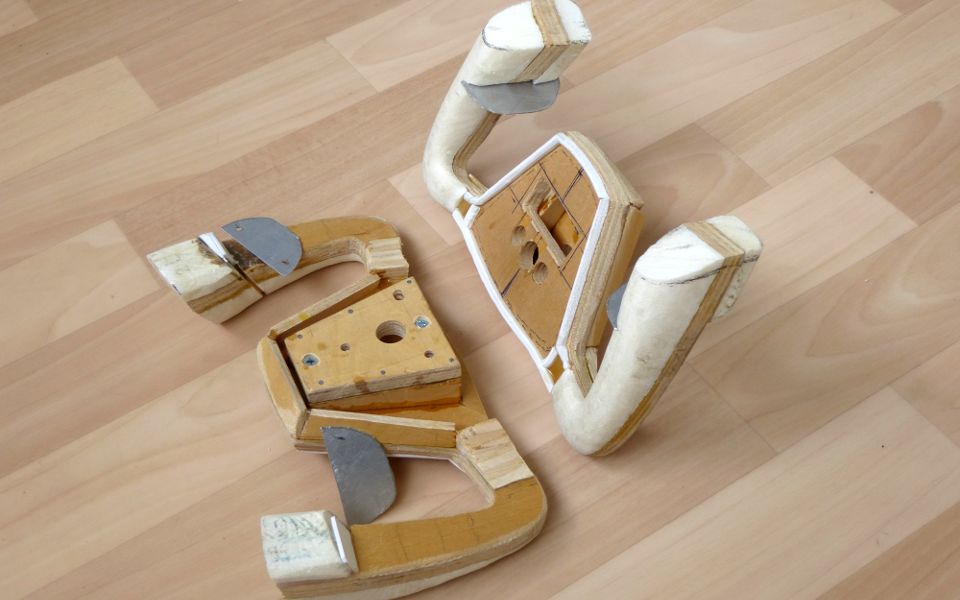 ---


---



---
---


---
---
Mechanics
Control mechanism consist of two aluminium tubes fastened to the rails (tubes are not rotating). The rails are installed to the base through the rubber gaskets and rubber bushings for bolts. Additionally, tubes are supported by the two rollers each (rubber-coated).

The long threaded shaft inside the each tube serves as roll axis and they are linked by the rigid rod through a lever arms (the full angle of rotation is about 130°). The forth-back movement is limited to about 30 cm (1 foot). The whole control unit can be mounted-dismantled in 10 minutes.
Each of the control units is fixing in place separately, and then they are linked crosswise by two steel cables through a pulleys. Both cables has adjustable tension mechanism. This construction provides a very smooth movement, and perfectly conveys the force to the second yoke.

Albeit it is simple, this is very reliable construction. Because of vertical rails positioning and two support rollers just before the panel hole It withstands quite a big vertical loads, and practically has no backlash.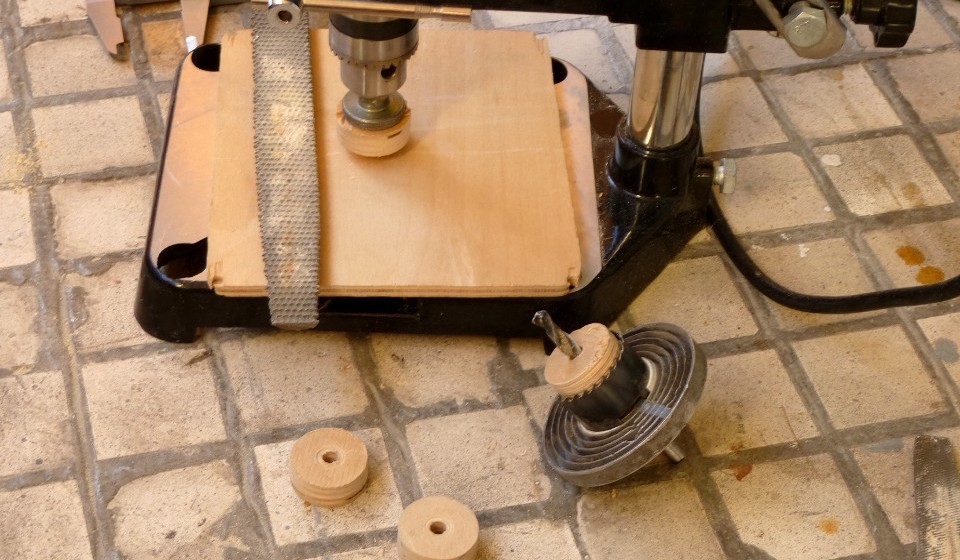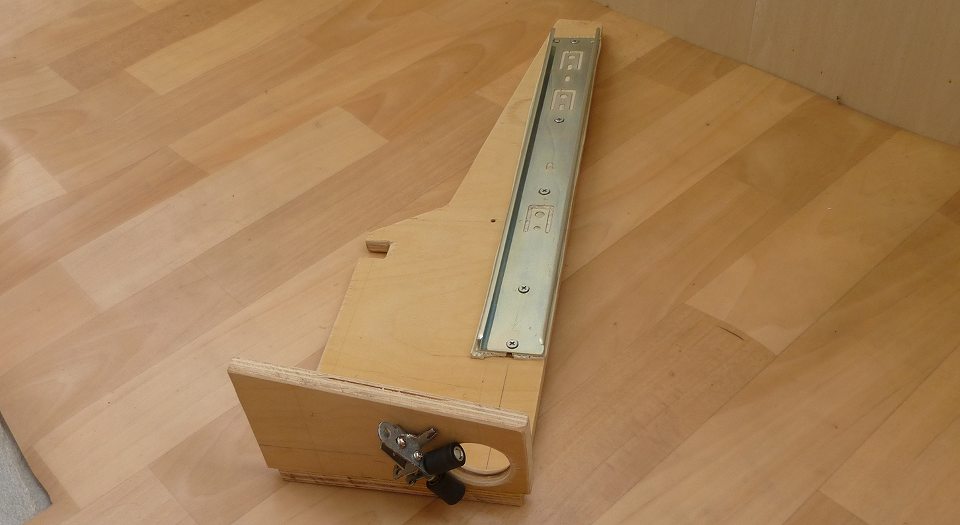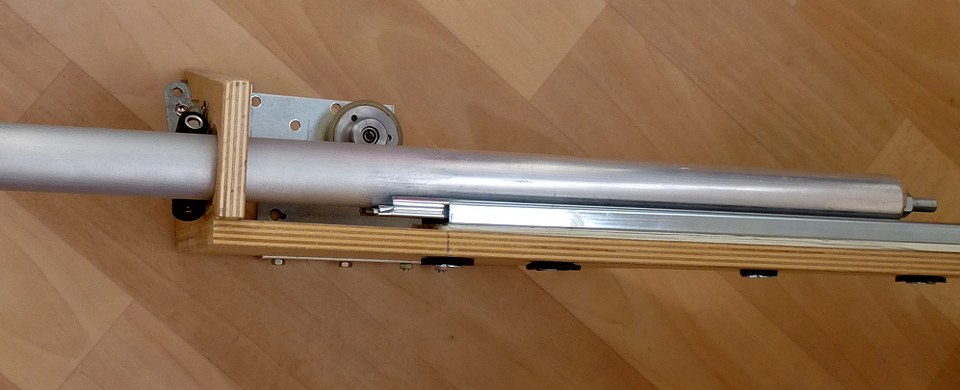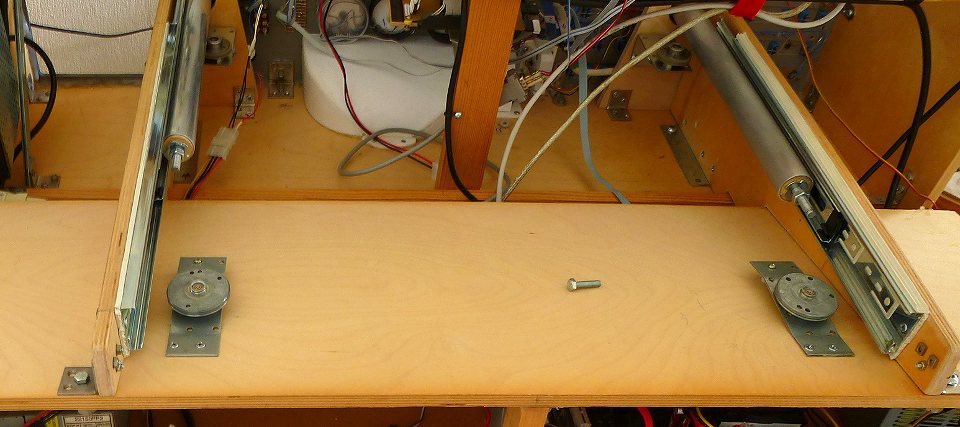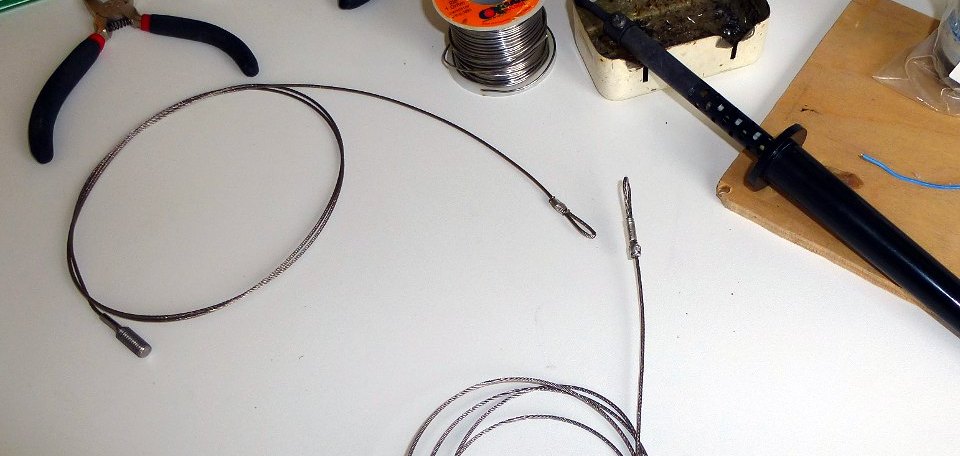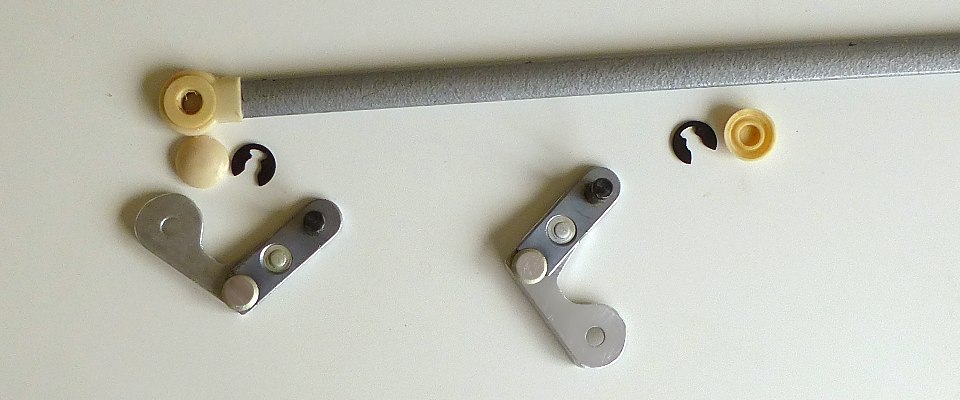 ---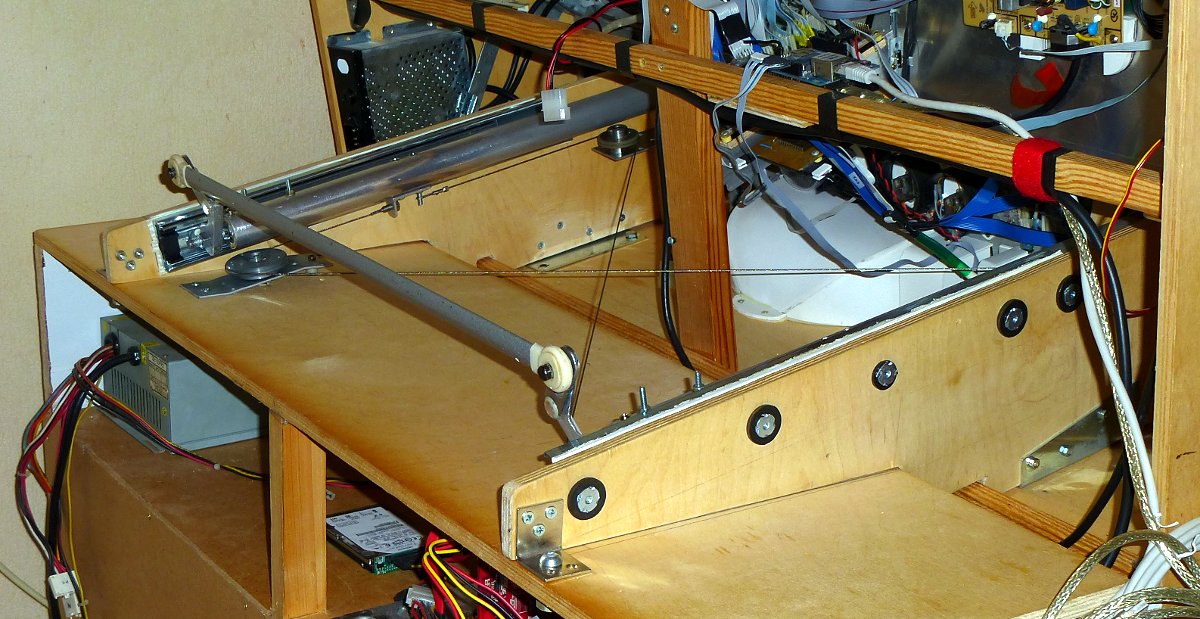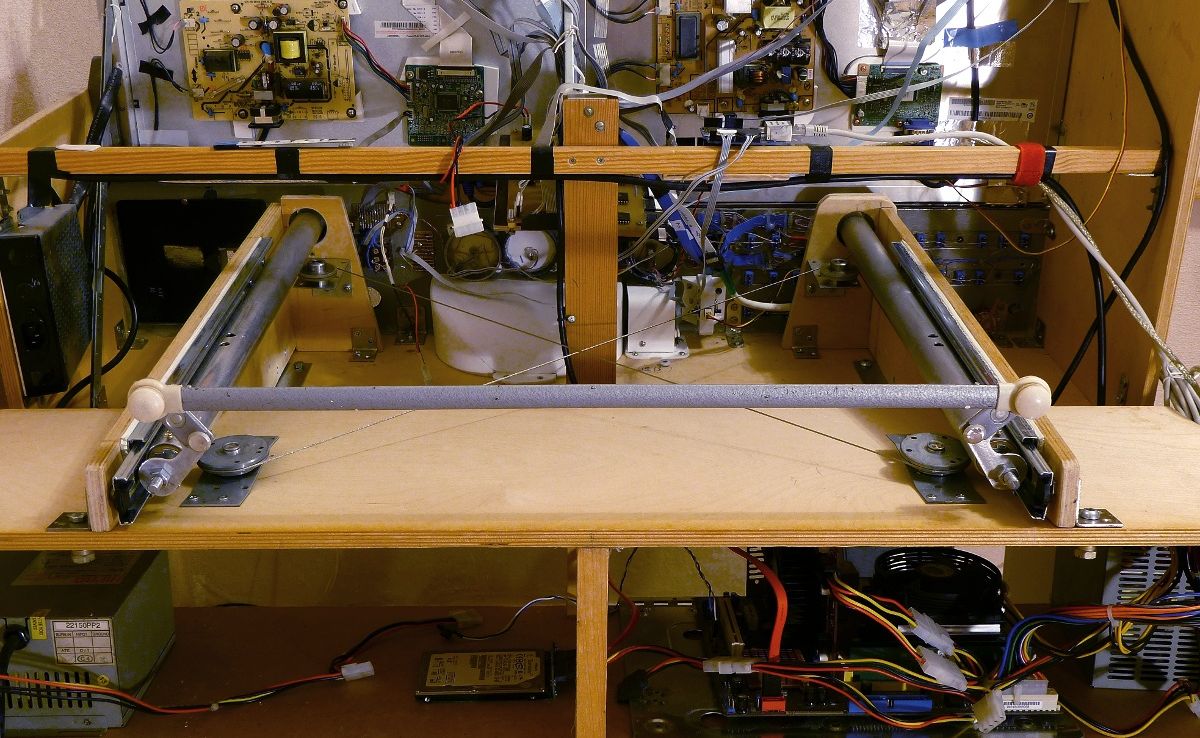 Video:
Sizes